Our monthly e-news to Certified Personal Trainers and fitness enthusiasts – it's a recap of our blog posts and special sales or events.
We don't mean to brag buuut…NFPT's Blog was named #2 of the All Time Favorite Top 25 Blogs for Personal Fitness Trainers!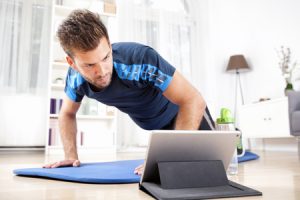 What's in the Pulse?
NFPT NEWS AND EVENTS

For the most part, this section of Trainer Pulse is dedicated to NFPT-CPTs, but it'll keep you in-the-know whether you're NFPT certified or not. We'll keep you up-to-date about what's going on with us and/or with our industry at-large. Anything from a special event or current sale, we'll share what we're doing with you.
FEATURED CEC ARTICLES
The NFPT Blog is an excellent source of information for anything and everything for personal trainers. It is updated daily with relevant science and exercise programming articles as well as business and marketing advice to trainers. This is also where you find Continuing Education (CE) articles for taking NFPT quizzes for FREE CECs.
CE COURSE SPOTLIGHT
Each month we feature a CE course from NFPT or one of our partners. These courses are meant for your personal growth and also for additional CECs with NFPT or other providers also.
SUBSCRIBE TO TRAINER PULSE
STILL THINKING ABOUT A CAREER AS A PERSONAL TRAINER?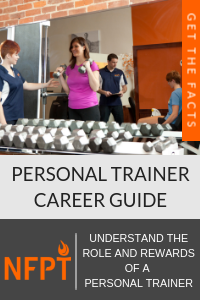 We've put together this start-up guide to help you learn more about where you can work and tips from successful career trainers.
From what you can expect in your daily routine to your potential for income, we've put it all in one easy to read Trainer Career Guide.  This is a super helpful guide in making your next big career choice. And, it's FREE.