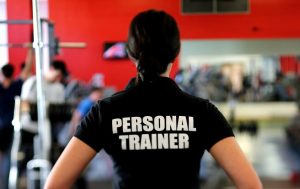 Personal trainers possess the knowledge, skills and abilities necessary to design safe and effective fitness programs. They instruct and assist people in reaching personal health and fitness goals.
Personal Trainer Job Description
Thanks to TV shows and celebrities who hire trainers, this career path has a much higher profile than it ever has before. This makes trainers recognizable as being a real and active part of individual goal setting and achieving. The role that trainers play in the success of their clients is increasingly in the spotlight. However, there are unfortunately a lot of distorted views about what a personal trainer does and how a personal trainer should look.
Passion, purpose, caring and coaching — these qualities make a far greater impact than the size of a trainer's biceps. Not that there isn't something to be said for outward appearance and taking care of the "cover". Personal trainers dig deep into people's barriers and motivations for being active.
Personal trainers have many roles and are responsible for maintaining the scope of practice for their profession and within the confines of their certification. NFPT Certified Personal Trainers (CPT) have been assessed for specific skill sets that speak directly to this.
Scope of Practice for NFPT Personal Trainers
Having and maintaining a working knowledge of human anatomy and the concepts of functional exercise, basic nutrition and fundamental principles of exercise science
An ability to design and execute individual and small group exercise fitness programs, tailored to the needs and attainable goals of the individual, apparently healthy client, in a safe and effective way
An understanding for the need and importance of screening and client assessment; proficiency in conducting these evaluations initially and progressively
A desire to help clients reach their health and fitness goals through appropriate cardiovascular, flexibility and resistance exercise
An ability to motivate others in an encouraging and uplifting way towards improving their overall fitness and health
A dedication to maintaining personal integrity, client confidentiality and professional standards for best practice
A dedication to self-improvement, self-awareness, continuous learning, personal growth and development with regard to personal health, fitness and mental capacity
Giving you a leg up, putting your passion to work, is what we do at NFPT. We'll help you get into the profession by first qualifying your skills in the knowledge base areas of this scope of practice. Our certification assures potential clients and employers that you have the foundation needed in your day to day walk as a personal trainer. We'll support you in that journey with resources that help. Get certified with NFPT and you won't be alone doing what you love.
Personal training is a job that starts with heart, motivation and a love for all things fitness. But, there's more to it than pumping iron at the gym.
Still thinking about a Personal Fitness Trainer career, or part-time income? Download our Trainer Guide for insight from career trainers
A good personal trainer delivers safe, effective, fun and interesting workouts to all fitness-training clients. The training programs you develop should be varied and progressive, and geared toward improving your clients' health and wellness. As a trainer, you should be enthusiastic and supportive, so that your clients remain interested and stimulated, which helps ensure they stick with the program — and with you.
What Personal Trainers Should NOT Do
While personal trainers often assume multiple roles with their clients — which sometimes includes being a coach, cheerleader or confidant, there are some responsibilities that personal trainers should avoid. Note that these can be subjective topics, but, as a general rule, these recommendations are in your best interest as a certified professional:
Check out the detailed Codes of Conduct for NFPT personal trainers, these are professional standards that are required for starting the course and maintaining the certification.
Why be a personal trainer?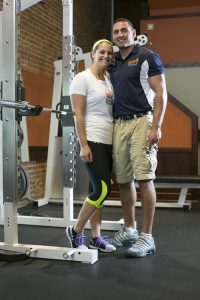 Personal trainers are typically driven by a passion for fitness and a desire to share their experiences and knowledge with others. They're not keen on desk jobs or sitting alone in cubicles 'pushing pencils'.
Here are common reasons that people decide on becoming a personal fitness trainer. Do any of these sound like you?:
I want to help people live a healthy lifestyle
I want to make my own lifestyle into a career, or have another stream of income doing something I enjoy
I want to teach people about the body and what it's capable of
I want to love my job
Personal trainer education and other requirements
Start by learning the basics, but know that success requires more. If you're really going to make it, then you have to be willing to go above and beyond. First things first, the qualification of your skillset and knowledge. This is where personal trainer certification comes in. Being a Certified Personal Trainer (CPT) tells potential clients and employers that you have been officially assessed and qualified to work as a trainer.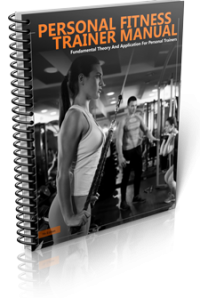 Education and certifications: An educated trainer makes for happy and successful clients. Certification is the foundation for your long term career (and usually your short term or part time job too). Personal trainer certifications, specialty certifications, and CPR/AED are the places to start.
Those with an NFPT-CPT credential are certified to design and implement fitness training programs for apparently healthy individuals in one-on-one or small group settings. (An apparently healthy individual includes those with no significant disease or physical condition or impairment which prevents them from engaging in physical fitness activity.)
If you already know that you want to pursue this path towards being a qualified and certified personal trainer, then take a sneak peak of the training manual so you'll to know what to expect. NFPT's personal trainer manual provides comprehensive teaching for safe and effective training services, complete with step-by-step consultation guidelines and screening assessments. Get your free preview of the first 3 chapters of the trainer manual:
Want a preview of the Personal Trainer Manual?
Other trainer requirements
Experience: For most clubs it's not always expected that you've been a personal trainer in order for employment. It is expected that you have some personal history in training yourself. If you want to get hired at a gym, the best thing you can do is start working out there.
Enthusiasm: Whether you're soft spoken or outwardly enthusiastic, wear your passion on your sleeve. Be the example of motivation (even when it's hard) because you represent the lifestyle that your client is looking to achieve. Take care of yourself so that you wake up renewed and purposeful each day. Joy and enthusiasm go a long way, so does a happy smile.
Appearance: You don't have to be a supermodel or "huge" or even "buff" to be a personal trainer, despite what your inner ego tells you. But you DO have to "walk the talk". Being put together and looking like you care about yourself is something that people notice.
Growth: Personal trainer growth comes in the form of continuing education. Continuing Ed is required of the baseline certification, but more than that it is an opportunity for growth. Take advantage of opportunities around you and absorb wisdom from successful fitness professionals you meet. Continuing your education doesn't have to cost that much and can be done online. It keeps you fresh and inspired!
Where do personal trainers work?
The fitness industry is in a growth phase. Options for employment are emerging in every building, home and park. If you're tech savvy, you can make a training home on the internet. Business minded personal trainers are creating jobs for themselves in every nook and cranny. Here are some of the options:
Club Gym
Private Training Studio
Office Building/Corporate Setting
Clients Home
Sports Complex
Public Park
Beach
Cruise ships
Apartment Complex
Community Centers
Remote by Phone & Web
The U.S. Department of Labor indicates growth rates in the fitness training profession that will have it among the top 10 desirable fields of work. The fitness industry is here to stay. Health and fitness will always be a part of an increasing population's priorities. There will always be health and fitness buffs.
So where do you fit in? If you're thinking about being a personal trainer and you have the qualities needed, than it's all about how well you can focus and execute. Over 5 million people in the U.S. either hire a personal trainer or use the services of a trainer in their club — so demand isn't an issue. The issue is the goods, do you have them? If you have what it takes, then take the next step – GET CERTIFIED
If you're not quite sure yet, then download the trainer career guide. This guide will break down the day-to-day from people who have been there and done this. They'll tell you first hand what to expect when it comes to career options, potential income opportunities, and self-employment versus outside employment. Download the guide and get valuable input from expert trainers.