Sale!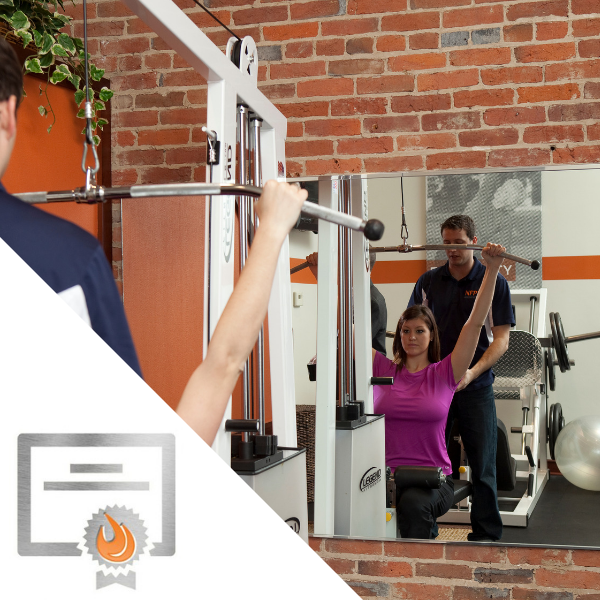 Personal Trainer Certification. Standard Package
THIS IS AN ONLINE PREP COURSE FOR THE ASPIRING PERSONAL TRAINER. THIS COURSE PACKAGE INCLUDES THE CERTIFICATION EXAM AND THE CREDENTIAL (CPT, CERTIFIED PERSONAL TRAINER) TO WORK ONE-ON-ONE WITH FITNESS TRAINING CLIENTS IN GYM AND STUDIO SETTINGS
EXAM
OUTLINE
review the detailed content outline, use it as a checklist through the subjects
TRAINER
MANUAL
learn fundamentals for goal-oriented training methods that get lasting results
STUDY
GUIDE
use this supplemental text to gauge your knowledge of the trainer manual
REVIEW
QUIZZES
take the chapter quizzes in your online account, as many times as you want, to prep for the exam.
CPT TITLE &
CERTIFICATION
achieve the Certified Personal Trainer (CPT) title immediately upon passing the certification exam
CERTIFICATE &
MEMBER CARD
display and use for quick access to show clients and employers that you are officially certified
This Standard Certification Package comes with essential exam prep resources and fundamental trainer education to get you ready for the certification exam. For more exam prep and trainer resource Add-Ons, consider the Premier Certification Package.
At the end of this course, you will be prepped to take your exam and achieve your NFPT-CPT title. There are NO ADDITIONAL FEES for certification exam sitting. This is a nationally and internationally recognized Certified Personal Trainer credential that you can put to work immediately!
LEARNING OBJECTIVES
Familiarization with Human Anatomy
Understanding Principles of Human Physiology
Applying the 5 Fitness Components
Ability to Develop, Implement and Modify Exercise Training Programs
Recognizing Professional and Communication Skills