Personal Trainer Liability Insurance
Protect Your Personal Training Career
NFPT partners with CPH & Associates to give NFPT-CPTs discounted liability insurance. You receive the best available because NFPT has done extensive research on insurance companies who offer the best rates, the best coverage and the best customer service.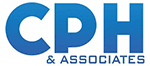 Professional liability insurance is the sole focus of what CPH does. They help you avoid risk in your practice. The most common claims in the field of personal training are those involving bodily injury, but other claims may involve libel, slander, or wrongful invasion of privacy. The agents at CPH will guide you through potential risks based on your individual needs.
When first thinking about becoming a personal trainer, potential legal matters are far from your mind. Starting a new business, or exploring a new career, is exciting and the last thing you want to think about is potential risk. Having liability insurance keeps you from having to think about it. It's a small investment to cover yourself and your business.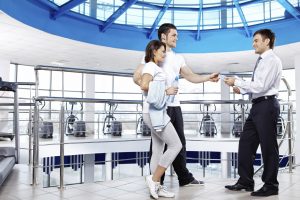 WHAT DOES PROFESSIONAL LIABILITY COVER?
Because personal trainers work in a variety of settings, it is important to first determine both where and how services are rendered. Personal fitness training can occur at a private residence, a health maintenance facility or even remotely by means of video tutorials. For example, if you train outside or travel to a client's home, you exert no control over the environment and might not need as much liability insurance as someone who trains in his or her own gym. In either case, if clients use your equipment, you could still be held responsible for losses due to ordinary negligence related to that equipment.
In a nutshell, your basic insurance coverage will fall into 5 general categories:
Professional/Premises Liability
Sexual Abuse Liability
Products Liability
Medical Payments
Damage to Premises
---
AREN'T I ALREADY COVERED BY MY GYM?
Some health club employees are included in their employers' general insurance policies, which cover accidents involving maintenance crews, salespeople and personal fitness trainers who are employees of the club. If you work as an independent contractor, however, you may not be covered. That's why it is important to determine if this applies at the facility where you work.
Do not presume that you are protected by a general insurance policy in the same way as an actual employee of the club. If you pay rent to a gym where you train, you also likely need personal training liability insurance. So, even if you work under someone else's roof, it is worthwhile to look into carrying your own personal trainer liability insurance. The good news is that no matter where you train, there are policies available that address the situation.
HOW MUCH WILL A POLICY COST?
For about $10 a month, it only makes sense to have coverage to protect yourself and your business, in the event of a claim or lawsuit. You never know when you're going to need to use your Professional Liability Insurance, so why not apply today?
In today's litigious society, NO ONE IS IMMUNE FROM A LAWSUIT. Certified personal trainers, like other professionals, can be subject to claims of professional negligence. Fortunately, insurance is available that protects the owner of the policy from negligence in his or her duties; negligence that results in some form of loss to the client. You may think "I'm not negligent!" But your perception of your own actions, or actual effect of your actions, will not always be the perception to others. It is good strategy to protect yourself from yourself, but of course to also protect yourself from the unknown.
STILL THINKING ABOUT A CAREER AS A PERSONAL TRAINER?
If you're not a CPT, yet, learn the ins and outs with us! We've put together this start-up guide to help you learn more about where you can work and tips from successful career trainers.
If you already know that you're ready for this, check out the detailed process for certification.