Follow these Steps to Achieve Your CPT Credential: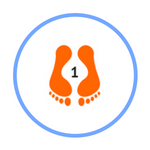 PICK Your Certification Package
We offer a 'test-out' option as well as two (2) certification package choices so that you can decide what study tools or trainer resources that you want to pay for. After purchasing your cert package, an email with your NFPT ID# and account set up instructions is sent immediately. Choose from the STANDARD or PREMIER CERTIFICATION PACKAGE.
STANDARD PACKAGE
THIS PACKAGE INCLUDES
PREMIER PACKAGE
THIS PACKAGE INCLUDES
TEST OUT
THIS INCLUDES
YOU CAN PURCHASE THE EXAM ONLY TO TEST OUT
You don't have to purchase a Certification Package in order to take the certification exam, you can test out.
NFPT's education material is an option. We recommend our material, of course, but we want you to know that you have the choice. Our Education Board develops, reviews and approves the NFPT fitness education. We strive to teach you fundamental exercise science and fitness training methods that you'll put to work as a career trainer; but, we don't require that you purchase our stuff to take our exam.
If you want to just take the exam, and you meet the eligibility requirements, then you can enroll to take the exam. OR you can choose to purchase a Certification Package – it's your choice!
We also offer a pay-as-you-can financing option for both of these packages. AND, if you feel ready to take the exam without the NFPT prep material, you can choose to test out.
STANDARD PACKAGE FINANCING: $169 to get started, START NOW >
PREMIER PACKAGE FINANCING: $224 to get started, START NOW >
To be able to participate in the NFPT Certification program, you must be:
at least 18 years of age or older
have a high school education or equivalent
agree and adhere to professional standards of conduct
See details of these cert eligibility requirements >>
If you meet these 3 eligibility requirements, then it's time to choose your certification option:
Make your purchase then check your email for NFPT Account log in instructions. All of your certification program resources will be available in this online account, as well as your exam scheduling calendar.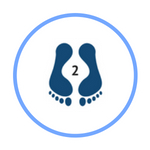 PREP for Your Exam
Start studying at your own pace. The average amount of prep time is 60-70 total hours. You can divide the time according to your schedule, and use the prep resources as much and as often as you'd like from your NFPT account. All certification package resources are available in your online account, with the option of ordering the hard copy manual and workbook – in case you'd rather have something tangible to work with.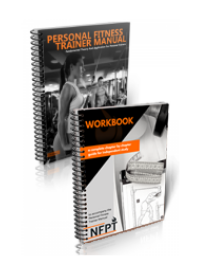 Understanding the Principles of Human Anatomy

Understanding the Processes of Human Physiology

Being Familiar with Fitness Components and Training Methods

Developing, Implementing and Modifying Goal-Oriented Exercise Programs

Using Professionalism and Effective Communications Skills to Promote Trainer Services and Success
We are happy to send you a preview of the Trainer Manual. We'll email you the TOC and first 3 Chapters!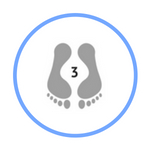 PASS Your Certification Exam
Schedule your exam appointment whenever you're ready (please schedule it at least one year from your enrollment, or let us know if you need an extension). Use the exam codes in your online account to select a test date that works with your schedule. The test site only needs 7-10 days' notice from your desired exam date. Most sites have evening and weekend availability as well.
No waiting for scores! You will receive a print-out of your scores before you leave, with a more formal notification (certificate and ID card) via mail within 1-2 weeks.
400+ Testing Sites Worldwide

Set Your Own Exam Appointment (within 1 year of enrollment)

120 Multiple Choice Questions, 2 Hour Time Limit

750/1000 Points to Pass, 74% First Time Pass Rate
AFTER YOU'RE CERTIFIED
Congratulations – you did it! Now you're ready to get out there and put your credential to work!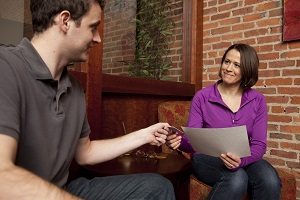 MAINTAIN YOUR CREDENTIAL
Your NFPT-CPT credential requires maintenance to uphold. All certification organizations require continuing education and renewal (that is, if they are accredited. For employment and credibility purposes, we highly recommend choosing from an accredited source).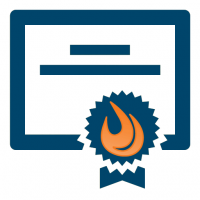 The thing that makes NFPT different in this area … we don't use CE as a profit source. We don't require that you complete NFPT-only courses or pay additional fees as penalty if you don't. The recertification process with NFPT is as cut and dry and convenient as it gets. 2.0 Continuing Education Credits (CECs) each year, starting after your first year of being certified (this is equal to 10 learning/participation hours annually, starting in year 2 of certification) and a $85 annual membership renewal fee. The membership fee covers on-going NFPT services and updated certificate/ID membership card, but it also covers all CECs for the life of your certification! This means that you get CECs when you take NFPT FREE CEC offers throughout the year.
FREE CEC OFFERINGS
Fitness Flop or Fact?: Monthly mini-quiz (4 questions) based on a Trainer Skills article from the NFPT blog

Self-Tests: bi-annual tests (~40 questions), published each June & December that reference NFPT CE articles

Trainer Refresher: An online self-assessment test that covers each of the 19 chapters of the Trainer Manual

Article Contribution: can you write? If you are part of the NFPT blogging team, you are awarded CECs and your membership fee is waived!