PERSONAL TRAINER CERTIFICATION PROGRAM
REAL-WORLD CERTIFICATION. REAL-WORLD TRAINERS.
Start your career with us.
Add to your professional bio.
The NFPT-CPT title is industry recognized and qualifies you, the fitness enthusiast, to work with in-person and online fitness training clients.
$100 OFF CERTIFICATION. STUDY AND TAKE YOUR EXAM, ONLINE!
NFPT's Certified Personal Trainer (CPT) program is accredited by the National Commission for Certifying Agencies (NCCA), the fit industry's gold standard employment pre-req and validation of fitness trainer skills.

Certification with NFPT gets you::
FREE Continuing Education Credits (CECs) for the LIFE OF YOUR CERTIFICATION! You never have to pay for credits to get recertified. Get free credits from your NFPT Online Account.
NO TESTING FEES! Compare this to other certification companies! NFPT does not charge an extra fee to schedule or to take the certification exam. The package price includes testing.
The care and attention from a family owned and operated organization. We were founded on the same passion and principles that you have for the love of training. With us, you're a name, not a number – and we're a FitFam, not an online run-of-the-mill business.
Simple financing so you can start your certification prep, and pay later when you can in any amount that you want, with no interest or finance fees!

$100 OFF CERTIFICATION PACKAGES
We offer the highest value for your dollar, personal trainer certification packages which are guaranteed to get you prepared and jump-start your career in the health and fitness industry.
MORE REASONS TO CHOOSE US
NFPT Education is user-friendly, fundamental, and 'real-world'.

We're the most affordable accredited certification. And, we never hit you with hidden fees.

Online prep course gives you the freedom to move at your own pace.

'Train the Trainer' videos are available to elevate your trainer work and confidence.

Did we mention – FREE CECs for the life of your certification!
Step-by-Step client consultation & assessment procedures.

Business Plan template and communications & marketing recommendations for NFPT-CPTs.

NFPT partnerships & affiliated discounts on insurance, events, courses and more.

The People. The Support. You're part of our Trainer Family!
This is a user friendly company! Their CPT course is in layman's terms and easy to follow. It equips you with just the right amount of information to get started as a personal trainer. Then there's all sorts of Continuing Ed options to build upon the foundation.
I have been a Certified Personal Trainer since 2009. I originally certified with another nationally accredited certifying body. Switching to NFPT was the best move I ever made. They are a family owned company that cares about my success. Whenever I have any questions about the industry or any aspect of fitness training someone is always eager to assist me. They allow me to be directly involved!
Being a personal trainer has been the most rewarding career choice I've ever made. After 25 years of acting and entertainment, I met a personal trainer with the NFPT, his knowledge was amazing. I investigated the many affiliations but none of them offered what the NFPT did. I feel blessed to be a part of such a committed organization!
After calling several other certification companies, most seemed cold over the phone and always tried to say they were the best. Not with NFPT! They were honest and down to earth. I know other people who are certified with other companies and they seem dissatisfied when talking about what their companies do for them.
We're available to you at every step along your journey. We have a team of personal training experts and administrative professionals who can answer any question that you have from certification how-to's and landing your first job to exercise science concepts and fitness training techniques. We're serious about supporting your certification needs and putting your passion to work!

First, choose the Standard or Premier Certification Package (or you can choose to purchase only the Exam Voucher to 'test-out'). Both the Standard and Premier Certification Packages include the Exam Voucher, Exam Outline and all of the essential study prep material (like the Trainer Manual, Study Guide and Online Study Guide in chapter-by-chapter quizzes). The Premier Certification Package includes all of these items and all of the extras (like the 2 Practice Tests, Exercise Animations, Assessment Videos and Expert Trainer Support).
Once you enroll, we email your NFPT ID# and account details for accessing all of your resources and exam scheduling portal.

Next, prepare for your exam by using the materials in your NFPT account and your existing knowledge of the subjects listed in the Exam Outline. The average study time is 60-70 hours, which includes the average for reading the Trainer Manual, completing the Study Guide and taking the chapter quizzes.
When you're ready, set your own exam appointment around your schedule!

Then, pass your exam! You'll get your exam score immediately following exam sitting. When you pass, you'll receive your certificate and wallet ID card by mail (within a week following your exam). There is a 74% pass rate for first time test takers (you got this)! But, should you need to take the exam again, that's okay, you will have another opportunity to pass. If you're serious about your test prep and passionate for the work, you'll pass and you'll be a great trainer at the end of the process!
Take advantage of the resources available to you once you've achieved the NFPT Certified Personal Trainer credential. In your NFPT Account, you'll access your trainer database listing, assessment forms and training logs, discounted liability insurance and other partner discounts, and FREE CECs for the life of your certification!
Pick the Best Certification Option for You
STANDARD PACKAGE
THIS PACKAGE INCLUDES
EXAM ONLY
THIS OPTION INCLUDES
You are not required to purchase our education material in order to take the certification exam, so a Certification Package purchase is optional. NFPT's educational offerings are developed by our NFPT Board of Education. Our Board develops, reviews and approves quality fitness education that teaches you fundamental fitness and exercise science concepts that you'll need when getting to work as a CPT. As an entry-level trainer and fitness enthusiasts, the NFPT Board of Education brings you a comprehensive approach to learning so you can go make a positive impact on people (in your own community, and online!) …but, we don't require that you purchase our stuff. If you want to just take the exam, and you meet the eligibility requirements, then you can enroll to take the exam, OR choose a Certification Package – it's your choice!
Pick the Best Certification Option for You

Accredited. Recognized. At Your Service.
We train up-and-coming personal trainers with a back-to-basics approach to education and step-by-step guidelines for client screening, assessment protocols and goal-oriented fitness program design. NFPT Certification is provided in package options so that you can choose the best personal training certification package for you – and this is only part of what we do to support your trainer journey and your on-going success.
Requirements to Take the NFPT-CPT Exam
Be 18 years of age or older

Have a high school diploma or equivalent

Possess a current government-issued photo ID
Requirements for Personal Trainer Life & Success
Be passionate about your fitness

Want to help people achieve fitness goals

Have exercise experience and a desire to continue learning
5 Exam Categories
Exam Quick Facts
400+ TESTING SITES WORLDWIDE

SET YOUR OWN EXAM DAY APPOINTMENT

NO ADDITIONAL FEE TO TAKE THE EXAM!

120 MULTIPLE CHOICE QUESTIONS, 2 HR TIME LIMIT
STILL THINKING ABOUT A CAREER AS A PERSONAL TRAINER?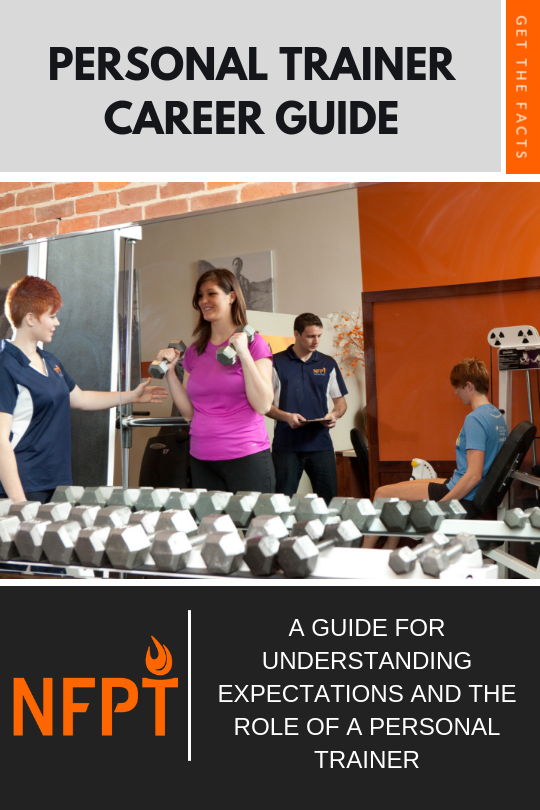 FREE Trainer Guide Download
We've put together this start-up guide to help you learn more about where you can work and tips from career personal trainers
This guide is super helpful. And, it's FREE.
Here's some of what's included:
Your Expected Daily Routine

Your Career Options – Both Short and Long Term

Your Potential for Income – Now and Long Term

Self-Employment versus Outside Employment

Lifestyle Changes and Time Commitments
FROM OUR BLOG
NFPT blog posts are written for trainers, by trainers. All posts are authored by NFPT trainers and industry experts who share their experiences, education and steps for success with you.
Main topics include: Anatomy, Nutrition, Marketing, Business, Exercise Programming, Client Relationships, Special Populations and Sport Specific Training. Check out these most popular posts:
Why do you want to become a personal trainer? Why did you become…
Starting any sort of small business is a difficult endeavor. It takes dedication…
Many people hire a trainer to avoid making mistakes which can lead…
Some certification exams can be completed entirely online and you can…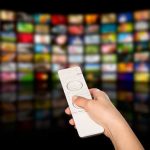 Everyone is buzzing about making money online. One of the biggest trends…
We're here for your fitness future
Ready to join the NFPT Trainer Family?