Comprehensive & Affordable Personal Trainer Certification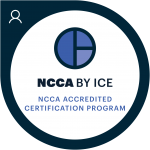 $100 OFF
Free Continuing Ed
Personalized Care & Support
Trainer Family & Fitness Community
Accredited & Recognized Certification
Comprehensive & Affordable Personal Trainer Certification
$100 OFF
Free CECs
Personalized Care
Supportive FitFam
Accredited & Recognized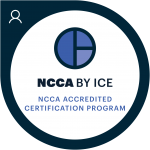 INTERESTED IN A CAREER AS A CERTIFIED PERSONAL TRAINER?
Why Become A Certified Trainer?
Are you looking for a rewarding career in health and fitness? Now is a great time to make the commitment!
With increasing public awareness about the benefits of healthy living and an active lifestyle, the demand for personal trainers has increased exponentially both in private practices and gyms. New trainer business models for in-home training are even more opportunity for you to expand your services, even beyond your home town. Virtual training can be an addition to your one-on-one, or it can be your entire business model – we'll help you get the credential that makes you legit!
There's room for you to make a difference! Become a personal trainer and make your impact official. You can help people with their goals to be healthy and happy!
We should also mention that the benefits of being a personal trainer are considerable:
Flexible work hours in most employment situations.
Consistent salary for club trainers.
The option to open your own practice or business.
The option for virtual training so you can work with clients from anywhere!
You get to live an active lifestyle while helping others do the same!
There are way more benefits to becoming a personal trainer. Do you want to learn more?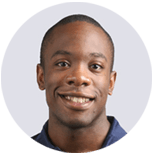 I started personal training more recently, but it didn't take long to know that being a personal trainer is what I want to do with my life! I had the pleasure of working directly with Ron [Ron Clark, NFPT Founder] and I learned so much that I knew I could put it to work. Getting certified was the next step. I know now that it's possible to take my passion and make it a career – because I'm doing it! Thank you NFPT!
Let's Get Down To It, Shall We?
Okay, so you've done your research, that's great! You practically live for working out, even better! And, now, you may be exploring the possibilities of in-home virtual training, awesome! People need you now more than ever!
Accountability. Motivation. Encouragement. These are things that you can provide, whether in-person or on a video chat. A software program or a YouTube video can't replace YOU! As trainers, we use tools to make our jobs more effective and efficient, but those tools can't give the interaction that is needed by your presence and your skill!
Now, are you ready to make your passion your life purpose? Here's how…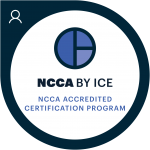 First, you need to get your personal trainer certification through a trusted institution with an accredited certification. Fortunately, we are just that! We have what you need to put your lifestyle to work in a meaningful way. The NFPT Certification is accredited by the National Commission for Certifying Agencies (NCCA), which is the industry gold standard for personal trainer certification,especially when it comes to employment, assurance against liability risk, and legitimizing what you do. With NFPT, you can be confident in the recognition of your CPT title and that you are backed by our 30+ years of experience certifying trainers worldwide. We're here to make your new career path successful!
When you certify with the professionals at NFPT you get:
The care and attention from a family owned and operated organization. We were founded on the same passion and principles that you have for the love of training. With us, you're a name, not a number.
FREE & CONVENIENT continuing education credits that aren't used as a NFPT profit source! Our CECs are strictly for the purpose of making you more valuable in the market and helping you to renew your certification, not for us to keep making money off of you!
Simple financing so you can start your certification prep, and pay later when you can in any amount that you want, with no interest or finance fees!
Ongoing support and education for gaining employment as a personal trainer, with advice and resources to help you decide if and when it's right to start your own training business!
We offer the highest value for your dollar, personal trainer certification packages which are guaranteed to get you prepared and jump-start your career in the health and fitness industry.
Start Here. Start Training.
$100 OFF
GET CERTIFIED FROM HOME, START TO FINISH!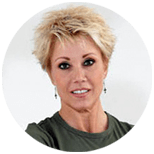 Being a personal trainer has been the most rewarding career choice I've ever made. After 25 years of acting and entertainment, I met a personal trainer with the NFPT, his knowledge was amazing. I investigated the many affiliations but none of them offered what the NFPT did. I feel blessed to be a part of such a committed organization!
Continuing Education Credits
As a certified trainer you will need to get 2.0 continuing education credits (CECs) each year. Fear not! First, this recertification requirement doesn't start until you've been certified for a year (you don't need CECs until year 2). Second, we offer in-house, FREE CECs so you don't have to seek them out. We also offer super affordable Continuing Education and Specialty courses that don't just help you to get CECs for recertification, they add value to you as a personal trainer, did someone say, "Salary Increase?"

All NFPT CEC courses come with resource material for prep and test. You will receive a certificate of completion, CECs, and personalized support directly from the expert course author!

Have you already taken a non-NFPT course? Not a problem! We award CECs for all fitness and business learning activities (and we don't charge you to submit them for review)!  It's your choice. You can:
take our FREE CEC options from inside your NFPT Account
choose a NFPT CE course
send us what you've done outside of NFPT
…we'll give you credit for it!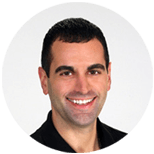 The NFPT CPT program is my recommended certification for entry level trainers to pursue. What makes NFPT different is how effective it is in giving trainers a good foundation of knowledge in an easy to understand format without overwhelming them. Beyond certification, the NFPT gives trainers an amazing yet cost effective platform to grow and expand their expertise.
NFPT has been certifying personal trainers since 1988. Family-owned and operated, we care about our trainers. We certify fitness enthusiasts who aspire to train safely, effectively and enthusiastically for themselves and their clients. But more than a certification, we support your on-going needs as a fitness professional and member of our trainer family.
NFPT offers an accredited personal trainer certification and accompanying Certified Personal Trainer title, NFPT-CPT. NFPT Certification is accredited by the National Commission for Certifying Agencies (NCCA).
NFPT Certified Personal Trainers work one-on-one or in small group settings. NFPT-CPTs understand fundamental exercise science principles for safe and effective fitness program design. We provide a foothold for the entry level personal trainer and brings credentialing value to existing CPTs.
NFPT Education gives fundamental, trend-free, back-to-basics teaching to fitness enthusiasts who aspire to be personal trainers. The NFPT Personal Trainer Manual is a comprehensive resource for understanding fundamental exercise science and fitness training concepts.
NFPT Personal Trainer Certification takes you where you want to be in the fitness training industry. Our trainers get the support and resources needed for their path to personal training success.
STILL THINKING ABOUT A CAREER AS A PERSONAL TRAINER?
Get the Trainer Guide
We've put together this start-up guide to help you learn more about where you can work and tips from career personal trainers
This guide is super helpful. And, it's FREE.
Here's some of what's included:
Your Expected Daily Routine

Your Career Options – Both Short and Long Term

Your Potential for Income – Now and Long Term

Self-Employment versus Outside Employment

Lifestyle Changes and Time Commitments
FROM OUR BLOG
NFPT blog posts are written for trainers, by trainers. All posts are authored by NFPT trainers and industry experts who share their experiences, education and steps for success with you.
Main topics include: Anatomy, Nutrition, Marketing, Business, Exercise Programming, Client Relationships, Special Populations and Sport Specific Training. Check out these most popular posts:
Why do you want to become a personal trainer? Why did you become…
Starting any sort of small business is a difficult endeavor. It takes dedication…
Many people hire a trainer to avoid making mistakes which can lead…
Some certification exams can be completed entirely online and you can…
Everyone is buzzing about making money online. One of the biggest trends…
Some of our Partners and Affiliations
We establish partnerships that will support our trainers and forward our collective mission to create positive change and lasting fitness. When you partner with NFPT, you also partner with our professional network.